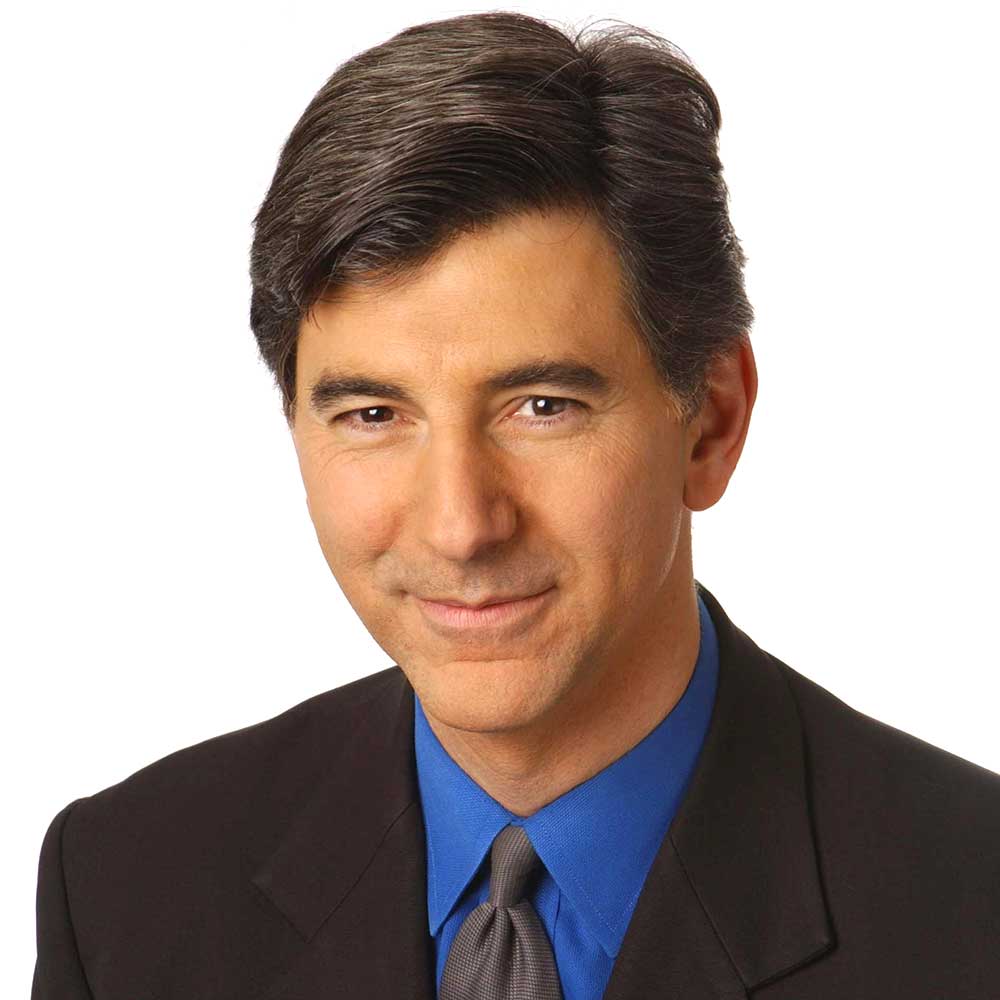 BUDD MISHKIN
BROADCAST JOURNALIST      INTERVIEWER      HOST         MODERATOR
JACQUES D'AMBOISE
I've been blessed to meet and interview a lot of really fascinating people. But no one's light shined more brightly than Jacques d'Amboise's. He was one of this country's greatest dancers and then went on to create National Dance Institute, a program that's had a huge positive impact on the lives of thousands of New York kids.
 Jacques died on Sunday May 2, 2021.
 In this life, if we meet one Jacques d'Amboise along the way, we are fortunate. I spent time with him in 2004 for this profile and many other subsequent times. Happy memories at a sad time. My life is infinitely better because of Jacques.
He will never be forgotten and I loved him.
https://vimeo.com/showcase/5051246/video/260471532 
password:oneon1
STORIES FROM THE FIRST 60 YEARS
This is a new personal narrative podcast, personal and professional stories with poignant and humorous moments and lessons learned.  From a memorable night in New York City to missing the opportunity to meet my musical hero to my 15 minutes of fame and beyond.  You can listen wherever you get your podcasts: Apple, Spotify and many other platforms.  Enjoy.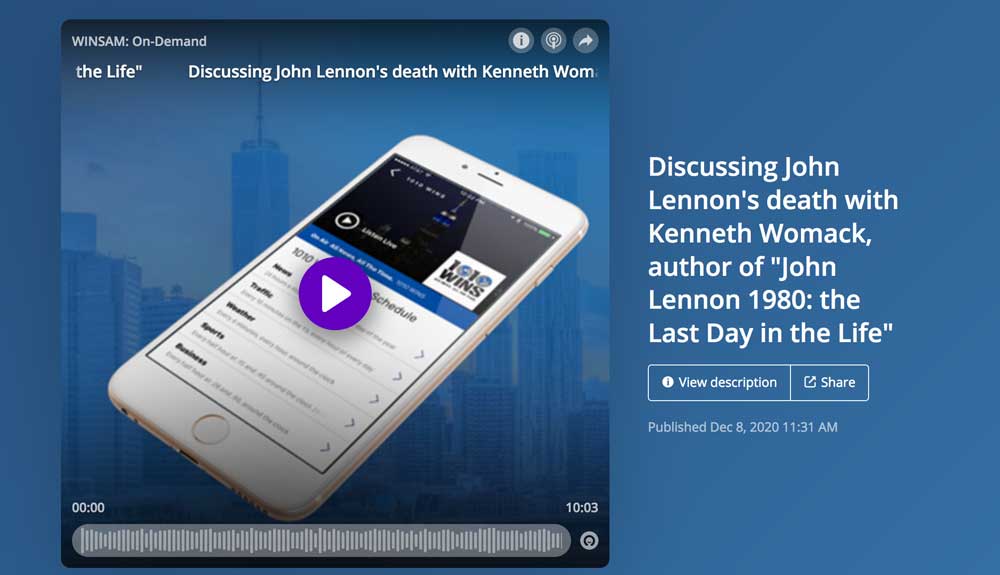 Early December is always the saddest time of year in New York. Actually, any day that brings to mind the tragic events of December 8, 1980 is a sad day.  40 years have hardly eased the pain of the loss of John Lennon.  Here are three interviews I conducted on the subject for 1010 WINS all news radio in New York.  Alan Weiss was a local television news producer in 1980 and one of the few who was actually an eyewitness to some of John Lennon's last moments.  Beatles author Kenneth Womack has written a terrific book about John Lennon's 1980 musical comeback entitled "John Lennon 1980: The Last Days in the Life."  And Bob Gruen was not only a well known rock 'n roll photographer who took some of the most iconic photos of John.  He was John and Yoko's friend.  I hope you enjoy these conversations: some happy memories at a sad time. 
#johnlennon
#johnlennonforever
I'm happy to announce that I will be hosting two events (virtually) at the 92nd St. Y in early December for my new series "New York Then New York Now with Budd Mishkin."
On December 3rd, I'll be in conversation with broadcast journalism icon Dan Rather.
And on December 10th, I'll be in conversation with the editor of The New York Times crossword puzzle and NPR's puzzlemaster, Will Shortz.
Buying a ticket will help one of the great cultural institutions in the country, the 92nd St. Y.
Have a happy Thanksgiving and I hope to see you all virtually in December.
CBS NEWS RADIO NETWORK
Here is my five part series for CBS News Radio Network called "Tearing Down The Wall" to commemorate the 30th anniversary of the fall of the Berlin Wall.
"BACK TO THE GARDEN" SPECIAL ON CBS NEWS RADIO NETWORK
What a treat it was to help create and host the CBS News Radio special "Back to the Garden" on the 50th anniversary of the 1969 Woodstock Music and Arts Fair.
Broadway icon Hal Prince died on July 31st. It was a pleasure spending a day with him back in 2010 for my "One on 1" series on NY1. Here is a link to the profile. A happy memory at a sad time.
https://vimeo.com/showcase/5051246/video/276780777
password:oneon1